used sat nav for first time yesterday all OK but i could not hear the directions is there a volume control.
---
---
Posts: 105
Joined: Sat Mar 18, 2017 2:03 pm
When a command is said e.g turn left ahead. As the voice is speaking, turn the volume knob to increase or decrease volume.
---
---
tried this what happens is the radio comes on with increased volume.
---
---
I'm pretty sure in the sat nav settings there is an option to turn sound on or off, and also male nor female voice.
Shark Grey - Black Air Bumps - Flair 82ETG - Panoramic Sunroof - City Park pack.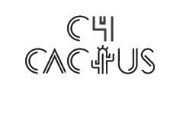 ---
---
---
---
I have a new C4 Cactus the last version of the model. After a stressful time with little help from the dealer. I discovered that there are free MapCare updates and other updates by "Here maps" which cost and may not be compatible. I have successfully updated the free MapCare one. However does Mapcare have a speed camera map which can be added.
---
---
As I've found it quite unusable, I have totally given up on the satnav in the car, and use the one on the smartphone instead as it is much easier to use. The downside is it that it is not displayed on the car screen.
Flair, PureTec 82 manual, Shark Grey
---
---
I really like the satnav
PureTec 82 manual, Flair, Shark Grey, Black air bumps
---
---
Posts: 97
Joined: Sat Jan 06, 2018 10:40 pm
sat nav really good , we just have a creaky clutch
---
---
I find the satnav very useful and, dare I say, easy to use. I have Sygic on my phone which is really better than the Cactus one, but no so much that I want to use it in preference.
PureTech 110 S&S Flair, Polar White/Black Bumps, Black Leather/Cloth with Stone Grey ambience + CityPark and BlackVue DR650GW-2CH Front & Rear cameras
---
---
Return to "Main C4 Cactus chat"
---