---
---
---
---
Happy Christmas everyone!
PureTech 110 S&S Flair, Polar White/Black Bumps, Black Leather/Cloth with Stone Grey ambience + CityPark and BlackVue DR650GW-2CH Front & Rear cameras
---
Have a great Christmas and a good New Year everyone.
Shark Grey - Black Air Bumps - Flair 82ETG - Panoramic Sunroof - City Park pack.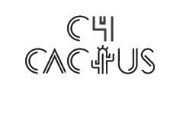 ---
Joyeux Noël!
Flair 110S&S Arctic Silver / Grey Airbumps : Habana : Panoramic Roof : Spare Wheel
---
Cactus Christmas
With my Cactus from Citroën.
It's time to get the glitter on.
Dispersing all my grumps
with those airbumps®
Cylinders there's only three!
But 0-62mph? Seconds: 9.3
That's the 110 start/stop.
But blue HDi mpg! makes your jaw drop
And the rear view can be seen
on the 7 inch touch screen.
Also heating, music, navigational,
all contained within - sensational!
Airbag in the roof
and roof bars aloof.
Rear windows only open ajar?
Don't worry me, I'm not that particular.
With our Cacti we're all happy
Wishing all a new year -Cactus light and snappy!
©2017 Cactus4us
18 June 2015 ~ 1.2 Puretech
110
S/S ~ Feel ~ Obsidian
Black
~
Black
{Bumps}
____
_________
______
__
______
________
Black[ ]
16"Wheels ~
Habana
~ Panoramic ~
Cactus
decal ~ 21 Oct 2015
---